June 8th, 2008 by marie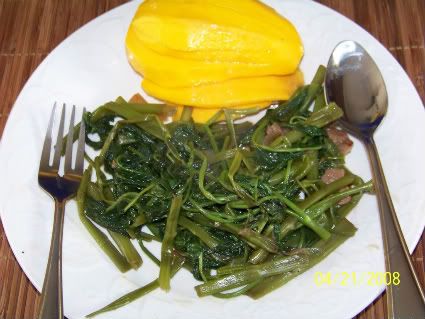 Puslan man na nag parada ang kaon dinhing dapita, hala butang sad ko sa akoa. Mao niy adobong tangkong, perte man nakong pobreha maong mantinir lang ko sa pagkaon sa baboy hahaha. Perte sang lamia sa paminaw nako mura sad ko nagkaon og lechong baboy hahaha, mao tga pinas kaon jod mo ani kay dinhi sa US isa ni sa pinakamahal na gulay. Sa akong ikaingon kamo nlang sad dala og bahaw kay wlay kan-on diring dapita!
This entry was posted on Sunday, June 8th, 2008 at 4:29 am and is filed under Bisaya. You can follow any responses to this entry through the RSS 2.0 feed. You can leave a response, or trackback from your own site.