August 26th, 2007 by Loloy
Hapit napod malimti oy. Maayo nalang kay nag-check ko. Wala man diay siya sa listahan. Paki-check lang Ethel sa mga birthdays. Kinihanglan, ako na pod ang member of the month kay wala na bayay tig-greet diring lain, ako na. I-hall of fame nako ron para marayna pod tawon tong ako mga kanunay nga 1st ug 2nd princess.
Happy Birthday nimo diha Gemma.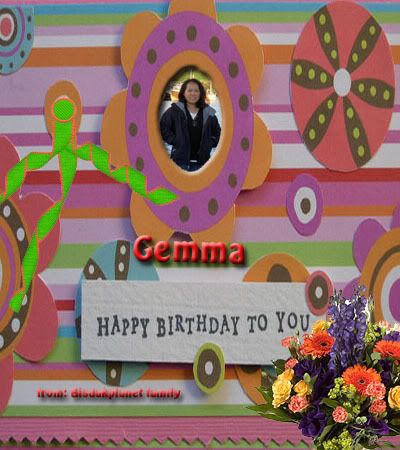 mao ni ang balay ni Gemma, pislita ning link:
http://gmljungstrom.blogspot.com/
bisitahi pod ang palasyo sa inyong mahal nga rayna:
www.rollymarcial.blogspot.com
www.rollynonoy.blogspot.com
Category: Bisaya | 71 Comments »